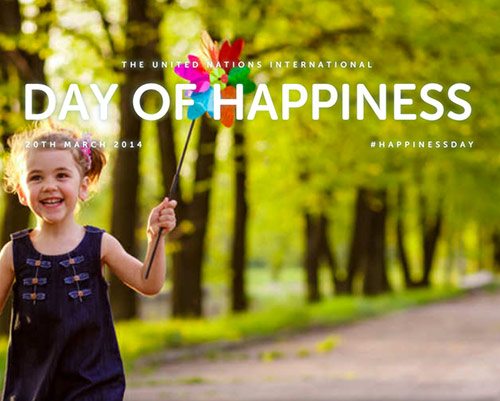 Happy Happiness Day! Today marks the second annual celebration of happiness! The United Nations created the Day of Happiness campaign, first celebrated last year on March 20th, to recognize that happiness is a "fundamental human goal," and call for "a more inclusive, equitable and balanced approach to economic growth that promotes… happiness and well-being of all peoples".
It's an amazing movement, and something that I've been interested in for quite some time as I continue to collect data to expand my #happy is… project. Research conducted by Action for Happiness shows that 87% of people prefer a society that focuses on happiness rather than wealth. With so many messages and advertisements, sometimes it is hard to remember what matters most.
Their challenge to you? Reclaim happiness and remind the world what happiness really looks like.
Look through old photos for happy memories, create new ones, and share them on social media #happinessday. If you're on Instagram, don't forget to tag #happy — I would love to include you in my year-long #happy is… project. There is still time to sign up for my mailing list and be entered to win a signed print from my #happy is… series. Sign up by April 18 to enter.
Interested in more information on the Day of Happiness or the #happy is… project? Leave a comment!