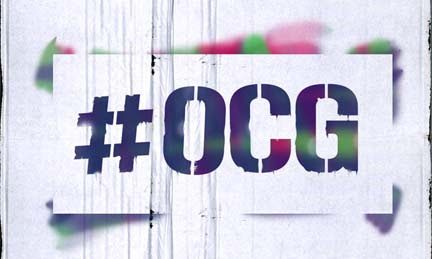 #occupycommonground, the 8th annual group art exhibition from Openings Collective, is now open at the Church of St. Paul the Apostle in New York! I am very excited to be working with the Openings Collective to show recent and new works, alongside great artists (and friends!) who work in the realm of social media.
About #OCG
Where is our common ground?  This is the question to which 27 artists responded with a myriad of interpretations.  Painting, photography, installation, sculpture, video, and performance find their common ground at the exhibit that opens on September 11, 2014 at the Church of St. Paul The Apostle, corner of Columbus Ave. and W. 60th St.
Opening reception: September 18, 2014 7-9 pm 
In its eighth annual group show Openings Collective invited artists to reflect on what is often called "the paradox of social media." Intended to create immediate connections across a globalized world, social media also breeds isolation and disillusionment.  This could be one of the most ambivalent characteristics of social media: It seemingly satisfies our need to be social without requiring us to leave our immediate comfort zone.
Participating artists:  Amy Hill, Anthony Santella, Antonio Serna and Hsaio Chen, April Tracey, Ariel Zakarison, Ashley Norwood Cooper, Brian Cavanaugh, Catalina Viejo Lopez de Roda, Cecilia Charlton, Elinor Aishah Holland and Aysha Venjara, Idan Bitton, jdx, Joey Kilrain, Joyce Yamada, Karen Dana, Lauren Slone (with Michael Feld and Empty Nave Projects), Marjan Moghaddam, Mark Attebery, Mary DeVincentis, Matthew Garrison, Scott Wayne Indiana, The AArchetypes, Timm Mettler, Wei Xiaoguang.
Curated by Keena Gonzalez and Michael Berube.
Exhibition opens: September 11, 2014
Opening reception: September 18, 2014 7-9 pm 
Artists' walk-thru (guided tour led by the curators): October 2, 2014 7-9 pm
Exhibition ends: October 23, 2014
In the historic Church of St. Paul the Apostle, W.60th and Columbus Ave, New York City.  Click for directions.