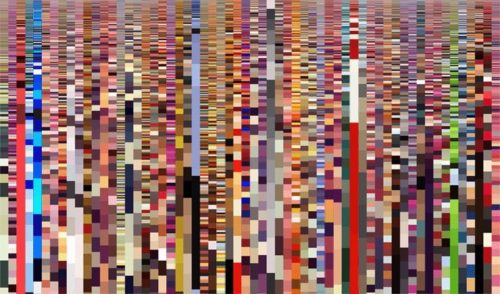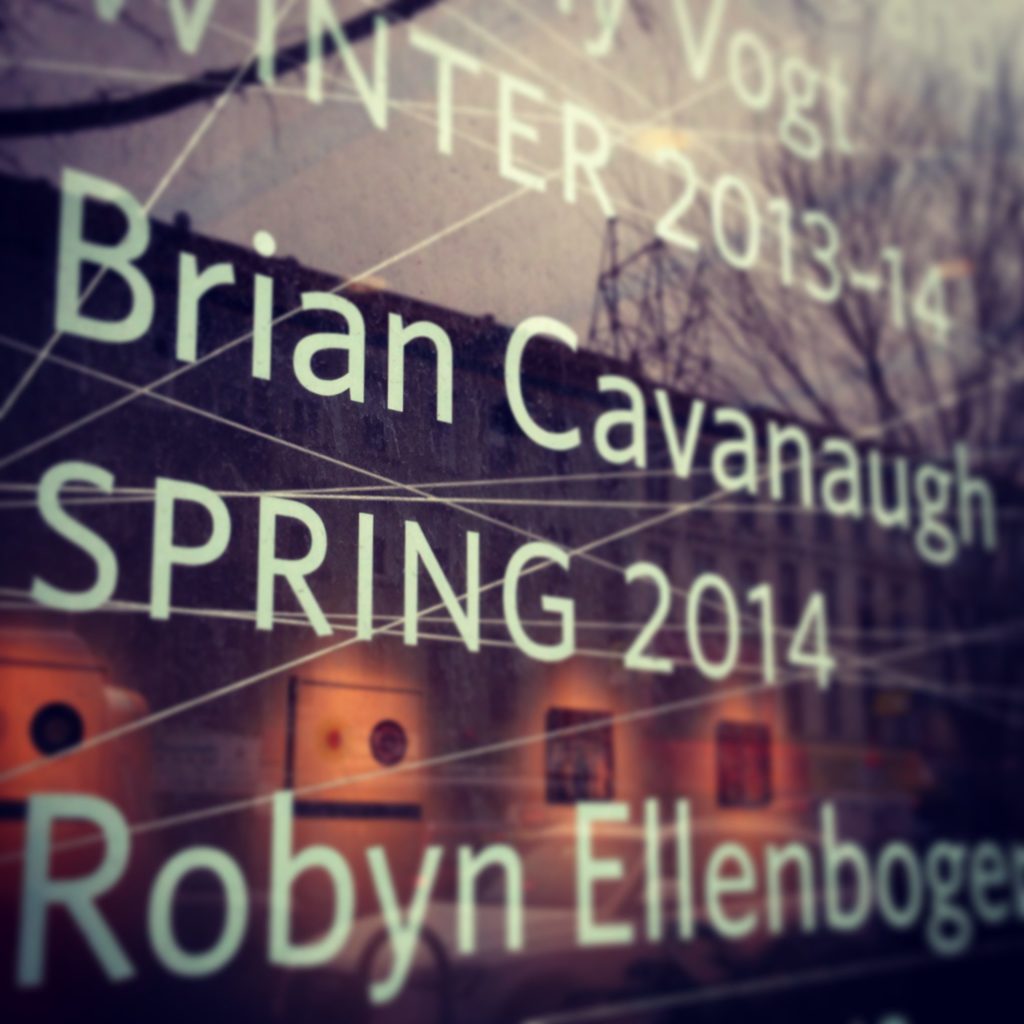 I am proud to announce a new art exhibition at Memorial Sloan Kettering's Brooklyn inFUSION Gallery! My first solo exhibition features data-inspired and community-driven works with an interactive projection and site-specific installation. Roots: Drawing Connections Through Community is Brooklyn Infusion Center's 2013-14 fine arts exhibition curated by Holly Shen Chaves. The exhibition explores the metaphor between the roots of MSK's history and mission — similar to the winding, nonlinear roots of organic plant growth — and the artistic line, an indispensable component of visual representation.
Inspired by digital technology and the emergence of a culture of data, my recent work engages data from online communities to investigate the ways in which users connect, communicate, and share. The works involve crowdsourcing public Instagram photos, employing automation technology like Zapier and the open-source programming language Processing, to investigate patterns of communication through color, line, and language.
Viewers are encouraged to contribute photos to #bkcolordata. Participants can upload a photo to Instagram hashtagged with #bkcolordata to be included in the interactive installation. A sample of all public Instagram photos and captions originating in Brooklyn are also featured.
In 2014, Memorial Sloan Kettering Cancer Center celebrates its one-hundred-and-thirty-year existence. In that time, MSK has created a community of patients, family, physicians, researchers, professionals, and countless others. onehundredandthirty is a site-specific installation that represents the network of the MSK community and the connections and bonds that have been created over its history. The installation is created with nylon string anchored by one-hundred and thirty points.
Brooklyn inFUSION Gallery
Address: 557 Atlantic Avenue, Brooklyn, NY 11217
Dates: April 10 – July 11 July 5, 2014
Hours: Monday through Saturday, 8am – 3pm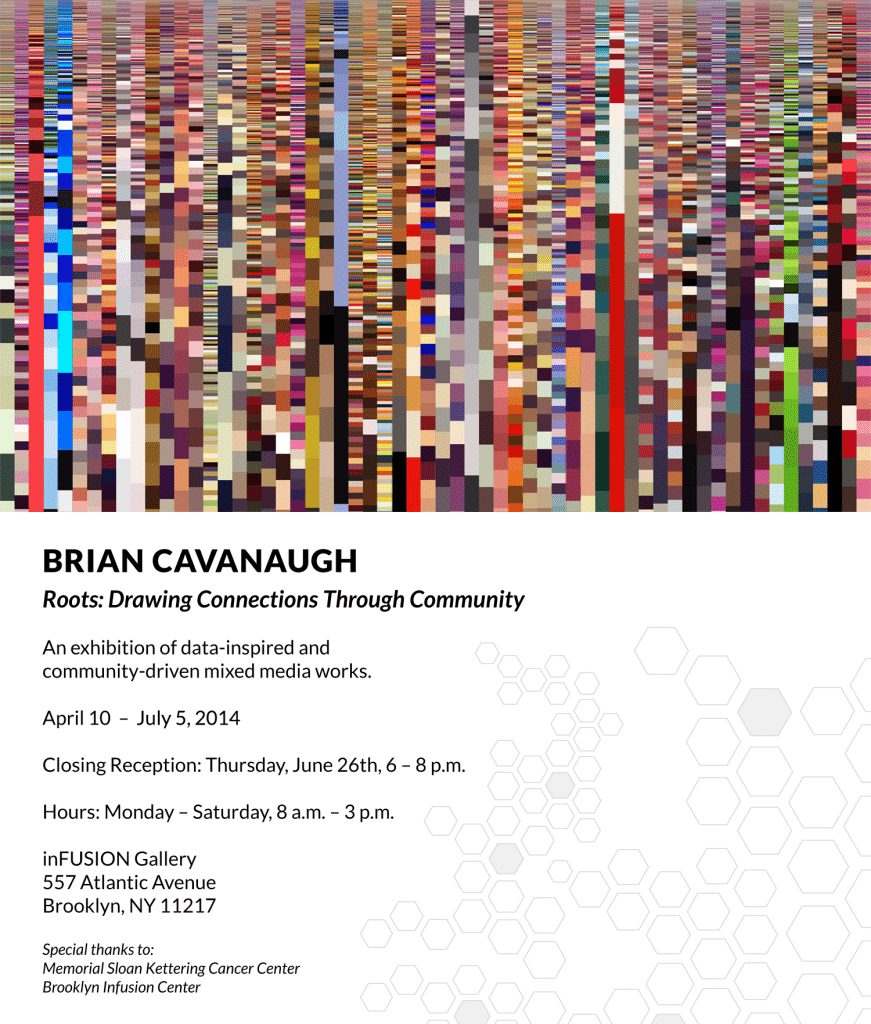 Download Postcard [Image] [PDF]
In the fall of 2013, the exhibition program Roots: Drawing Connections Through Community began with installations by David Eppley followed by duo Jeff Carpenter and Anthony Vogt. This summer, the final installation will feature concentric rings of large bamboo stalks that are intricately cantilevered on the gallery wall in a work by Robyn Ellenbogen. The bamboo stalks are intended to house scrolled up stories, memories and thoughts submitted by both patients, visitors and MSKCC staff members, who will be invited by the artist to share their sentiments in a special opening and closing ceremony at BIC.
The adjacent clinical space in the Brooklyn Infusion Center features additional works by Sarah Brenneman, Daniel Cordani, Anujan Ezhikode, Julia Forrest, Ginny Fox, Batya Kuncman, Carla Lobmier and Alex Paik, all of which will be on view through August 2014.