#happy is… is hitting the road.
I have been very fortunate to have #happy is… (and a few other new works) accepted in shows across the country. It seems that interest is growing in multidisciplinary art concerning art and technology (digital culture) and I'm proud to announce the following shows where you can see my work.
[hr]
Pop Authentic at the Recession Art Gallery, Brooklyn, NY
Hey New Yorkers, Pop Authentic is still going strong in Brooklyn. Hop on the F or G train and head out to Recession Art Gallery where you'll find artists using pop culture, social media, and appropriation to create really great works.
Exhibition dates: November 7 – 24
Works on view: #happy is…
[hr]
#hashtag, an online catalog, by Cameron University
#happy is… was included in this exhibition catalog that addresses the influence, critique, and celebration of Pop Culture. Matthew Gualco, fellow Pop Authentic exhibiting artist, is also included in the catalog.

[hr]
(Inter) Connections at WoCA Projects, Fort Worth, TX
(Inter) Connections explores the concept of "interconnectivity": the idea that all things, people, and environments have a inter-relatedness that connects us. Artists explore this concept through a variety of expressions, interpretations, and approaches. The exhibition marks WoCA's very first exhibition featuring artists from various backgrounds and geographical locations, while opening an important dialogue across multiple artistic mediums and narratives, including information seeking, social media & networks; biology, identity, nature & ecosystems; aesthetics, and society & politics.
Exhibition dates: October 18 – November 30
Works on view: #happy is… and hopeful.
Read (Inter)Connections: The Exhibition Mind Map, an essay by juror Lilia Kudelia.
[hr]
Half-and-Half at the Cade Art Gallery, Arnold, MD
Half-and-Half features artists who combine two or more disciplines within their work. These artists fuse traditional art media such as photography and painting or printmaking and sculpture, or combine traditional visual art mediums with science, technology and design. Exhibiting artists include: Brian Cavanaugh, Michelle Dickson, Carrie Fucile, Khanh H. Le and Thanh T. La, Megan Maher, and Veronica Szalus.
Exhibition dates: November 11 – December 11
Works on view: Three works from the Shortest Path series and three archival prints from the edition of #happy is…
[hr]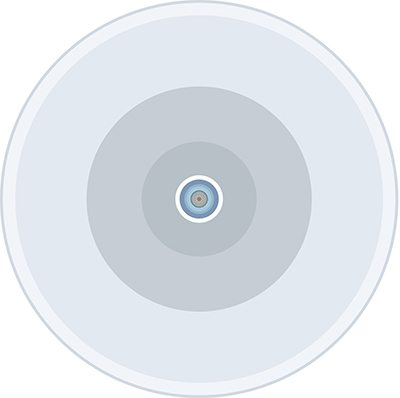 Upcoming Shows
ART / TECH: Interface at ARC Gallery, Chicago, IL
Interface: [n. in-ter-feys; v. in-ter-feys] 1. A common boundary or interconnection between systems, equipment, concepts, or human beings.

Technological advancements have expanded exponentially over the past several decades. This explosion has impacted all aspects of our lives and experiences from every day personal uses of technology, to developments in medicine effecting our survival, to new discoveries and changing perceptions of our universe and beyond.

ART / TECH: Interface responds to the relevance of technology in our culture. Technology has altered and adjusted the way we interact, receive, interpret and share information.
Exhibition Dates: November 20 – December 14
Works on view: #happy is… and hopeful.
[hr]
Printwork 2013 at Artists Image Resource, Pittsburgh, PA
Artists Image Resource (AIR) is an artist-run organization that integrates the production of fine art printwork with innovative educational programs that explore the creative process. Printwork 2013 aims to make the best of contemporary printmaking visible to the Pittsburgh community.
Exhibition dates: December 6 – January 31
Works on view: #happy is…
[hr top]