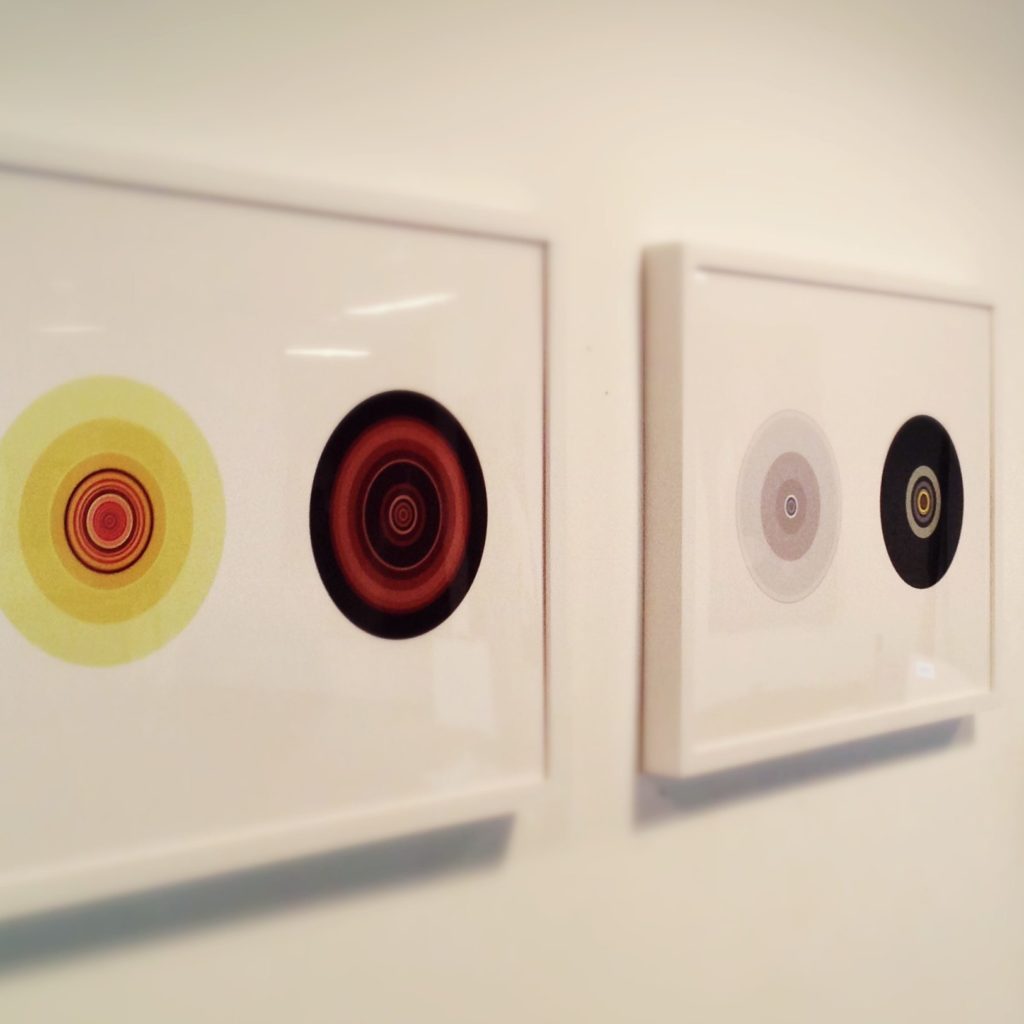 It has been a busy October. The good kind of the busy. And it's all converging this week. Recession Art's fall exhibition Pop Authentic opens this Saturday from 6-10pm at the Invisible Dog Art Center in Brooklyn and I have four pieces in the show. Two works from the #happy is… series and two never-before-seen works that were just printed earlier this month. (Hint: sneak peak above).
My work in Pop Authentic is derived from data using Instagram photos. Social media has created a culture of sharing, re-sharing, and re-purposing media. I am interested in creating portraits of online communities by translating hashtags through software and stripping away the original subject and reducing the image narrative to one visual element: color. If you're in town, check out the exhibition—I'll be there Saturday to talk more about the work, or leave a comment here!
More on the show from Recession Art…
In the world of the re-Tweet, Pinterest, Instagram, and the Facebook share, appropriation is everywhere. We are constantly branding ourselves, creating and curating our aesthetic and cultural identities. There is an infinitely shareable world of available content, and a constant compulsion to participate in the mass culture conversation by borrowing the symbols and icons of shareable media.
Pop Authentic asks, when appropriation becomes so deeply imbedded in the basic ways in which we communicate through media, what makes the 21st century pop artist stand apart? How has the symbolic language of pop art transformed? Does the artist have more pressure or responsibility to make a unique statement? Is uniqueness desirable or even possible? And how do pop artists contend with the marketability of the images they appropriate?
Curated by Executive Director Emma Katz and Anthony Tino, Pop Authentic features the work of  Theatre Reverb, Brian Cavanaugh, Charlotte Emerson Fassler, Tate Foley, Chris Gideon, Matthew Scott Gualco, Khanh H. Le with Thanh T. La, Katie Mackowick, Joshua Pelletier, Dave Rittinger, George Spencer, and Joash Tuinstra. These artists make work that investigates the contradictions and possibilities of pop art in the 21st century, specifically how pop artists conceive of their identity as artists in a world of appropriation, whether this type of art making can or should create authentic experiences, and how artists come to terms with profiting from the pop aesthetic.
Opening Reception Saturday October 26th 6-10 pm
On View: October 26 – November 2 at the Invisible Dog – November 7-24 at Recession Art Gallery.