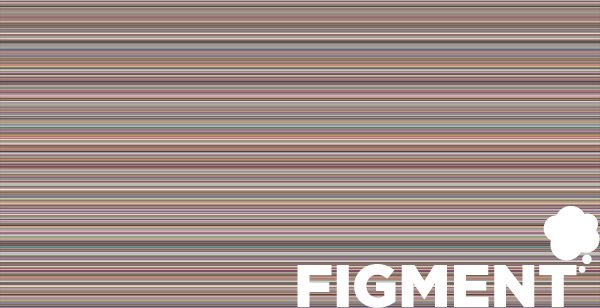 It's been a few days (10 to be exact) and while the blog has been quiet, there is a lot going on. Coming up next week, I will be participating in FIGMENT NYC, an arts festival with the strong belief that arts can be: participatory, bursting with creativity and completely free, born from the desire to share imagination and invention between artists and the public.
A live version of #happy is… will be debuted as a projected installation. #happy is… is based on Instagram activity. Software compiles a sample of public Instagram photos tagged as #happy and downloads the images on intervals throughout the day. Once the images are localized, additional software analyzes each pixel of the image and calculates the average color, which is entered into a database. The output, the animated grid that visitors and participants experience, is a visual representation of each photo's average color.
Participants, familiar with this project or not, are contributing to a public sphere of shared experiences through photo sharing sites like Instagram. Sharing photos has many associations for the user…it can be very personal, and it can also be a way to express ideas and opinions. By applying a hashtag, participants connect that photo, and by extension themselves, to a larger community of shared ideas. My interest is to discover the color of this shared idea–happiness.
Join us on Governors Island from June 8-9, 10AM to 6PM, when the island will be transformed into a large-scale collaborative artwork. FIGMENT NYC is free, including ferries that run from Manhattan and Brooklyn, and it's an amazing time to celebrate participatory art and culture (and hang in a great park).
Visit the Facebook event and share with your friends!
FIGMENT is a grassroots effort, organized and run entirely by volunteers as a gift to our cities. Please visit FIGMENT PROJECT for more information, or FIGMENT NYC for details about the festival on Governors Island.