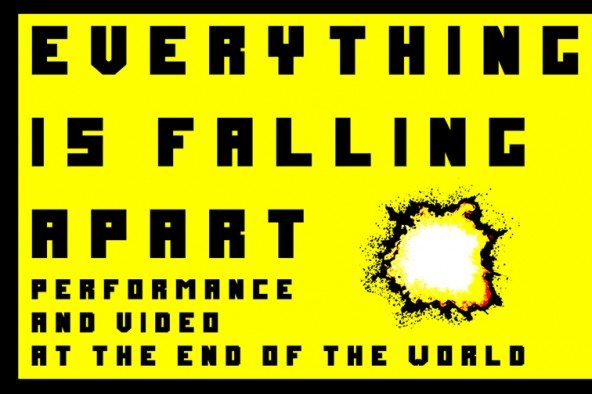 There is an amazing show happening this Friday at Hunter College in New York City. Everything is Falling Apart: Performance and Video at the End of the World will feature performances by MAKS, Wil Lindsay, and Hans Tammen. Gary Adelstein, Lisa Dhal, Yeon Jin Kim, Jillian Mcdonald, and myself will be screening videos at the event. Everything is Falling Apart is curated by Matthew Garrison, whose site-specific installation, Be Right Back, will be on view at the Thomas Hunter Project Space through February 17.
Can't make it to NYC? I am including my new video Distances as today's artwork post.
Distances inverts our perception of scale through an exploration of nature's floor, viewed inches from the ground. As a continuation of Inter-Action, this video addresses environmental change and our response or perception to the natural world around us.
Don't miss Everything is Falling Apart this Friday, February 10th at Hunter College. The end of the world starts at 6:30PM.
Hope to see you there!